About Hampton Electrical Services
Founded in 2005 by master electrician, Dan Hampton, Hampton Electrical Services provides end-to-end electrician services for residential, commercial, and industrial organizations throughout Harford and Cecil counties. Over the past 17 years, Dan has acquired many different techniques that give him the ability to make upgrades and changes to existing electric systems without needing to remove walls and plaster, saving homeowners countless hours of patching and fixing walls.
For all your Electrical Installations, Upgrades, and Troubleshooting of Electrical Problems
16 Years of Experience Bringing Creative Techniques to Difficult Wiring Situations
A Full Guarantee On All Workmanship & Products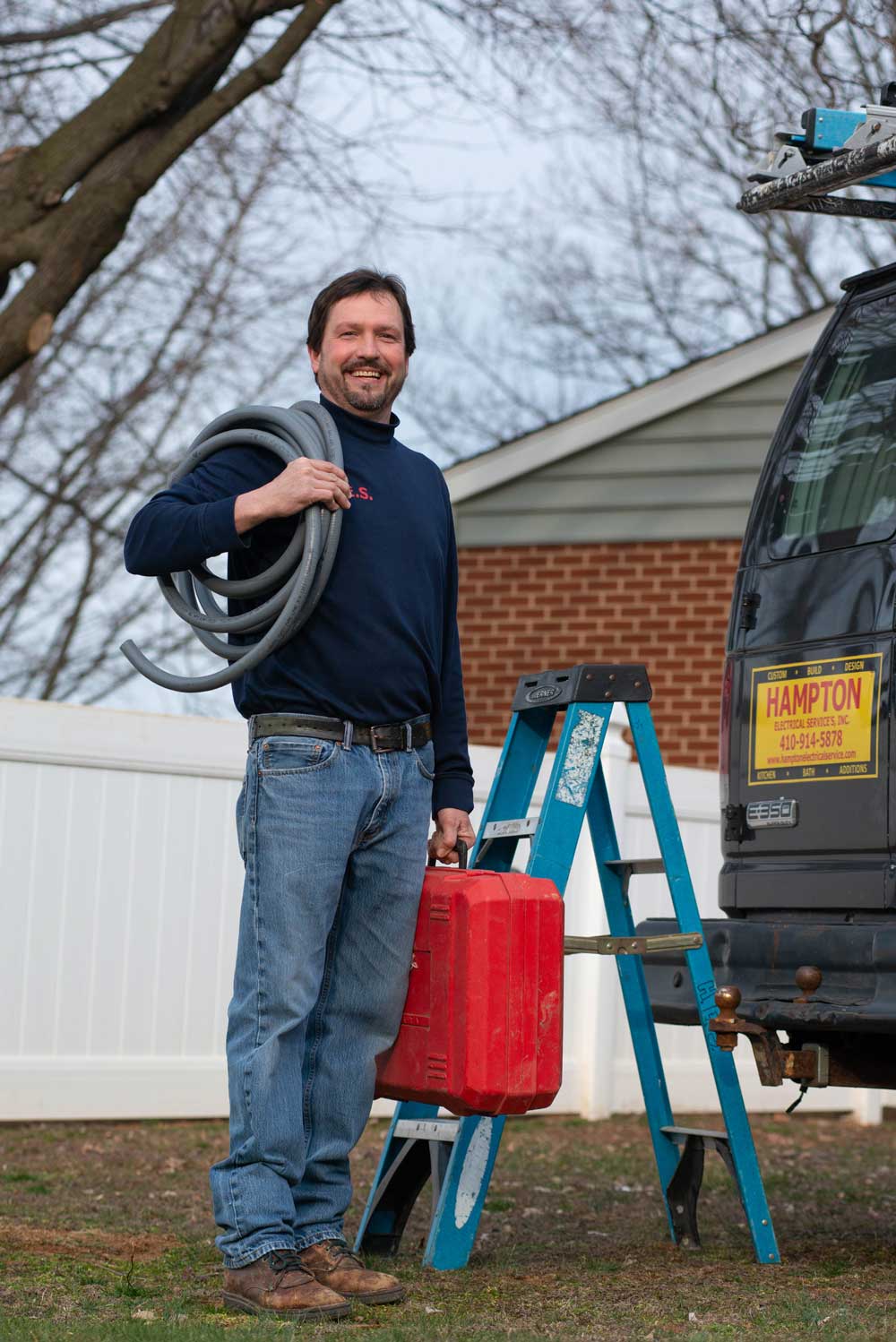 Harford County Electrician
Serving Aberdeen, Bel Air, Havre De Grace, and all of Harford & Cecil Counties since 2005.
Master Electrician. Fully licensed and insured #10396.
We are very proud of our 5-Star reviews. Because of that, we often find ourselves booked out several weeks as we give each and every customer the attention to their project that 5-Star service requires.
Services We Offer
Over the past 17 years, Hampton Electrical Services has done everything from heavy industrial applications to switching out existing receptacles for USB versions. Give us a call today for any and all of your electrical needs.
18+ Years of Expertise
With over 18 years of being a master electrician, Dan has the knowledge and expertise to quickly tackle even the most complex electrical projects.
Affordable Price
All of our services are available at an affordable price. Ask about our 5% discount for seniors, military and first responders.
One Visit Service
For many small jobs, Dan will come out and complete the job in just one visit.
Free Estimate
To receive a free, no obligation quote, contact us today.